Working to Open Eyes & Free Lives from the damaging impact of porn
A UK charity working internationally, Naked Truth Project is committed to changing minds and changing lives through awareness, education and recovery programmes.
Get involved
Our NT supporters are breaking ground and bringing change to the people and places around them, through culture-changing conversations & community.
Some of the people & organisations talking about what we do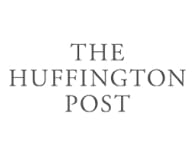 Naked Truth is tackling one of the greatest challenges facing this generation of young people. They do this with creatively, compassion and credibility and we fully support their efforts.
Gavin Calver | Evangelical Alliance
In all my years of teaching, I have never seen them concentrate & engage as well as they did for that one hour and a half.
Teacher
I am grateful to the charity, Naked Truth, which attempts to help such addicts to recover from their addiction…I believe that one day such charities will receive the recognition that has been given to Alcoholics Anonymous and anti-smoking charities.
Lord Bishop of Chester – House of Lords Debate
A few months ago I started the Click to Kick group with Naked Truth and I can honestly say that no other course has had such a profound impact upon my recovery journey.
Recovery Group Member