Naked Truth Impact Report
September 2021 – August 2022 1 our financial year is the same as a school academic year
Introduction
34% of people said porn is an acceptable part of society.
In September 2021, Naked Truth commissioned a Savanta ComRes survey of over 2000 2 Savanta ComRes surveyed 2,087 UK adults aged 18+ online between September 3-5, 2021. Data were weighted to be representative of the UK population by age, gender, region and social grade people.
38% said they watch porn at least once a week.
13% of respondents said they were "addicted" to pornography
49% said pornography had a negative impact on their mental health.
34% said it was an acceptable part of society.
We agree that porn has become an accepted or normalised part of society but we would argue that it's not "acceptable." Like us, you will know and perhaps have seen first-hand, that pornography ruins lives, wrecks relationships, triggers mental illness, normalises sexual harassment and misogynistic behaviour and can cause addiction. That's not acceptable. People deserve better and that is why we work to open eyes and free lives from the damaging impact of pornography.
OPEN EYES & FREE LIVES
For around a decade, Naked Truth has been providing awareness, education and recovery programmes and is one of the few charities in the world that are tackling the issue of pornography both upstream and downstream. (Read more about this upstream/downstream strategy here.)
This year we focused our awareness work on a creative arts campaign, increased media coverage and opportunities to share our client's stories with lawmakers and leaders. We also saw our education work in schools and communities continue to grow in reach and our recovery programmes have been accessed by thousands of individuals who report significant life change, hope and healing.
This impact report highlights some stories and details some of the measurable output from this year's work. We hope you find them encouraging.
Our financial year runs from September – August and so we set our annual goals alongside that financial year. We use a structure for goals called OKRs (Objectives & Key Results). Throughout the year we track these goals, measuring our impact through various quantitive outputs, e.g. the number of hours we have worked with clients or the number of pupils we have worked with in schools. We also measured some of the more qualitative outcomes, in other words, the change we want our programmes to make. We did this by gathering feedback from clients and beneficiaries before and after sessions, workshops and groups.
These methods have been useful, but we acknowledge that measuring social impact, and tracking how our work is changing minds and changing lives isn't always straightforward. We want to keep improving, so as a team, we are currently engaging in a more robust and detailed process of identifying our intended impact and outcomes and adopting some new frameworks to assess and measure that change. So watch this space.
Our Impact this year.
11,500
pupils and 67 schools
500
parents attended workshops
240
leaders received training
12,00
individuals completed online programmes
1793
individual or couples counselling sessions
750
recovery groups sessions
Raising awareness as millions hear about our work.
During this year we worked closely with the PR agency, Jersey Road, after winning a year of free PR work starting on Jan 21. During the first 9 months, our work and team were featured in 92 national media pieces including various national newspapers, Sky News Tv and BBC Radio 4 with an estimated 462,000 views and 5.6 million listeners and online articles reaching 1.69 million readers.
Creating Awareness Through Story
With the Online Safety Bill progressing through UK parliament, we took the opportunity to hold a parliamentary event to highlight some of the stories behind the studies and statistics that lawmakers would be debating.
With over 40 attendees, our parliamentary event was hosted by Tim Farron MP in Portcullis House. Other parliamentarians attending included: Miriam Cates MP, Carla Lockhart MP and Paul Girvan MP and Lord Morrow.
During the event, we heard from 3 former porn users who have been part of NT recovery, and two of our staff team also shared their stories.
During this year we commissioned poet, Joshua Luke Smith to create a spoken word piece and film called 'manifesto'. The purpose of the commission was to articulate the heartbeat of our clients, volunteers and staff and give them something shareable to raise awareness about the story, purpose and hope they carry. You can watch the film here.
Since 2013 Naked Truth has been delivering lessons in UK high schools. Our staff and associates deliver engaging and educational lessons unpacking the harmful impact of pornography on mental health, relationships and society. This year BBC Radio 4 featured our work as an example of good practice for a "File on Four" report on teaching pornography in schools.
One way we measure our impact is to collect feedback from pupils and teachers. We aim to add new methods in coming years, but below highlights some feedback received this year:
"Lots of people think porn is nothing serious as it is everywhere, but the presentation showed that there are a lot of problems with seeing pornography and becoming addicted to it."

– Y10 student
Other young people should hear this presentation so they can stay safe online, so they don't hurt others, and so they don't believe everything they see online."

– Y8 student
"I found this session the most interesting of all PSHE we had this term because of the way it was presented – I liked the interactivity and found it engaging. The topic is something we don't talk enough about but is important to understand, and is relatable for a lot of people. The speaker was direct and educational, and it helped that they were external."

Y12 student
"Pornography has become a part of everyday life for young people, and their attitudes, beliefs and preferences are clearly shaped by what they watch on screen. Allowing them to step back from this normalisation and begin to appreciate that sex can be enjoyed as part of a stable, loving relationship is very powerful. It is also essential in the ongoing fight to prevent violence against women."

– Deputy Head, King's School Hove
During this year we continued to support hundreds of clients through our various recovery programmes.
Ctrl-Alt-Del and Click to Kick have offered vital first steps for users with programmes that are both accessible and affordable. (The programmes are available online and have a pay-what-you-can policy.) Our WholeLife programme provided over 453 professionally facilitated support groups for users and 661 one-to-one counselling sessions. Our support for spouse and partners called the WholeHearted Programme, run 297 support groups facilitated by our trained counsellors and coaches, and also provided 766 individual counselling sessions. In addition, we provided 366 counselling sessions to couples during this period.
"Personally I feel like, after 30 years of struggling with porn addiction, this has put me on the road to recovery by breaking the power and silence of shame and equipping me with practical tools – which are actually doable – to help me move towards a porn free future."

Click to Kick Group Member
"I feel that I have grown tremendously in my recovery. I am encouraged every time I go on a group. Whole life recovery is such an amazing gift to us recovering SAs! Without it I would be struggling and likely not in recovery but back in my addiction."

Whole Life Member
It is beyond words what NT has done for me on my journey of healing from betrayal trauma and what it has done for my partner. It was pulling teeth at first to get my partner to join, but once he did, he slowly found his path to recovery and is marking his first year of sobriety this weekend. We have both grown immensely as individuals and as a couple. I spent 8 months barely going outside. Avoiding people and situations at all costs. It was so isolating and painful. I eventually (with encouragement from my NT counsellor) joined the WholeHearted Group after doing only individual sessions for a while. After a few topic groups, I grew in my recovery and in myself. Also, my partner being in the WholeLife support group was a game changer. NT's resources have been pivotal. They give tangible resources for healing and recovery. Also, they have personal experience which is what drew me to their program. I seriously don't want to know how I would be if I did not find their support and how my partner would be. Scary thought. I don't mean to sensationalize this experience of betrayal or recovery. It is the most difficult experience I and my partner have ever had. It is a continual process. Everyone's journey and choices are valid, worthy, and different. But if you're on the fence, I do not hesitate to encourage you to be a part of the NT community. It is a pillar in my life and in my partners. As we say in the group, we're not happy you're in this situation but we're happy you're here to get the support you need and deserve. I look forward to meeting you and welcoming you.
Whole Hearted Member
Equipping Others for Change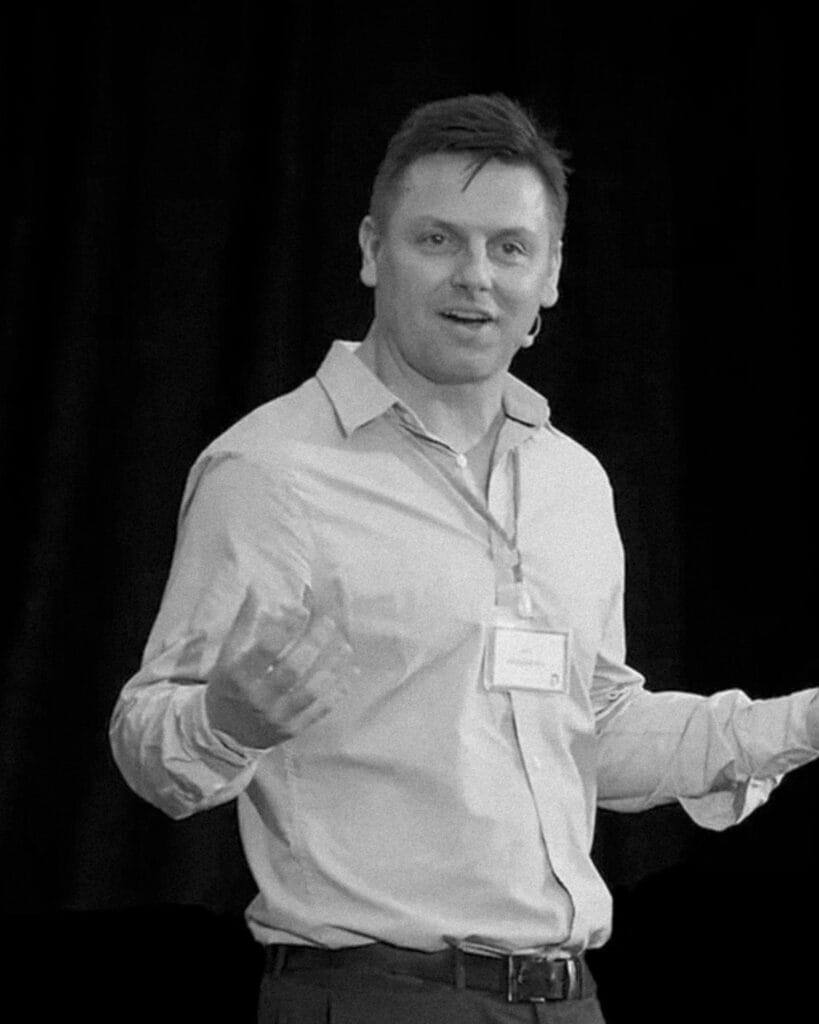 Training Leaders
This year we delivered our PWORD conference for leaders and activists as an 3-day online event. With over 30 world-class experts delivering content to 240 delegates.
Training Volunteers
We also recruited and trained 6 new associates. Our associates are a key part of the team, and go through application, onboarding and training in the same way our staff would. Associates work with us to deliver lessons and some of our support groups.
Finances Sept 2021-Aug 22
We are grateful to all the individuals who have generously supported our work over this year. We are also grateful to the following Trusts and Foundations for grants during the period: The Lancaster Foundation, Sir Halley Stewart Trust, The Message Trust.
Cash balances were £120,932 at 31 August 2022